Lutz Nölle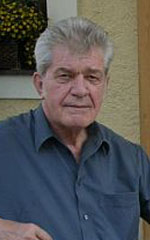 Born 3 July 1938 in Moers,
died 5 December 2009 in Weißenhorn
Trained as a lithographer, undertook additional training in printing press technology and completed examinations as engineer. Served 10 years at Bertelsmann as manager for special projects. Executive director at FIX (printing plant firm) in Landau.
Technical director of the printing plant in Ulm of the magazine "Der Spiegel.
Technical consultant for printing ink at the firm of Lorilleux in Mettmann.
Founded DFS (sale of printing inks) in 1982.
Founded Nölle GmbH (production of ultraviolet drying plants). He developed his own design for an ultraviolet drying installation with water cooling.
In 2002 he met Franz Chmel and the two men decided to develop and build a chromatic mouth harmonica that would fulfill the demands of a serious concert instrument. Lutz Nölle, his son Bernd and Franz Chmel created a new instrument which they then tested for over 5 years. The NC 64 Concert Harmonica has been in use since 2008 and has successfully realized its intended goals.
On 5 December 2009 Lutz Nölle passed away after a short, serious illness.
Bernd Nölle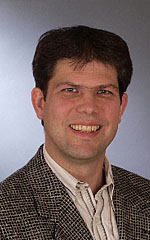 born 17 June 1969 in Gütersloh
Since December 2004 managing partner at Nölle GmbH.
Project and development engineer for automation and construction of ultraviolet drying plants.
Studied computer science at the University of Ulm.
With his father, Bernd Nölle developed and built a CNC grinding machine that allows for the lengthwise cutting of harmonica reeds.
In addition he drew up the design plans for all parts of the NC 64 as well as the computer software for analysing the acoustic frequencies of the reeds.
Franz Chmel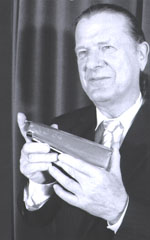 Born 26 February 1944 in St. Pölten,
died 18 August 2016 in St. Pölten
Franz Chmel was born and raised in St. Pölten, Austria. At age 6 he began receiving instruction in mouth harmonica and accordion from Prof. Alfred Spiller.
Together with his brothers, he founded the harmonica trio "Piccolo" in 1956, which expanded a year later to the harmonica quartet of the same name.
Over the next ten years Franz Chmel won all important national and international harmonica competitions, taking prizes as soloist and as member of various ensembles.
After the disbandment of his ensembles Mr. Chmel carried on his musical career as a harmonica soloist, presenting concerts throughout the world in Europe, Japan and the U.S.A. He has constantly added to his repertory, emphasizing especially his growing interest in original compositions for the harmonica; he has also continued his search for other works suitable for the harmonica.
In 2003 the city of St. Pölten awarded Franz Chmel the Jakob Prandtauer prize in recognition of his musical activities.
Franz Chmel has previously made for recordings: the LP album Zigeunerweise as well as the CD's Fantasia Baroque, Classic Harmonica Vol. I and Classic Harmonica Vol. II & III. The present CD, Classic Harmonica Vol. II & III, includes both original compositions for harmonica and arrangements of works for the instrument, ranging through a gamut of styles from the melodic to the virtuosic. The CD was recorded with Mr. Chmel playing a four-octave chromatic mouth harmonica.